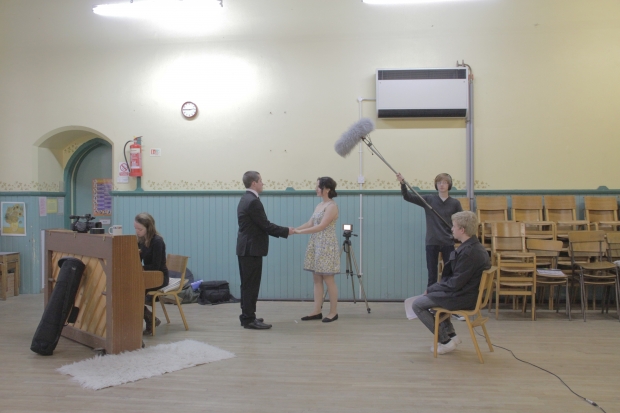 We are Conveyor Belt Productions and we are making a short film entitled "Sleep is Little Slices of Death". We've never made a film before, and with the guidance of the factory mentors, we've been learning all about the massive amount of work that is involved in producing a film.
Script, Storyboard, Locations, Actors and Props are all words we have been hearing far more often than we'd like, but they are the things you need. Recently we learnt the hard way that a shooting a scene just doesn't work without the props!
Right now, we've filmed 5 out of 8 scenes, and we're taking a break for exams. It's really quite odd how stress levels shoot down without the pressure of getting a film shoot together. We're taking this time to look through our footage so far – fingers crossed that its up to scratch!